Be it a student, engineer, or doctor if you're keen to learn, you must hear of KUKU FM. And if you've questions related to it by the end of the blog you will get all the answers to them.
Kukum Fm is a non-musical audio streaming service.
It provides audiobooks, summaries, courses, and stories, in different languages, across genres.
The app provides a seamless user experience with its user-friendly interface, and it also offers audio content in 7 different languages to cater to a diverse audience.
Is Kuku FM available on Android and iOS?
Kuku FM is available on android phones, TV, Jio store, and iOS
Alright! Let's talk about the founders and journey of how Kuku FM was born and scaled to millions.
KUKU FM Founder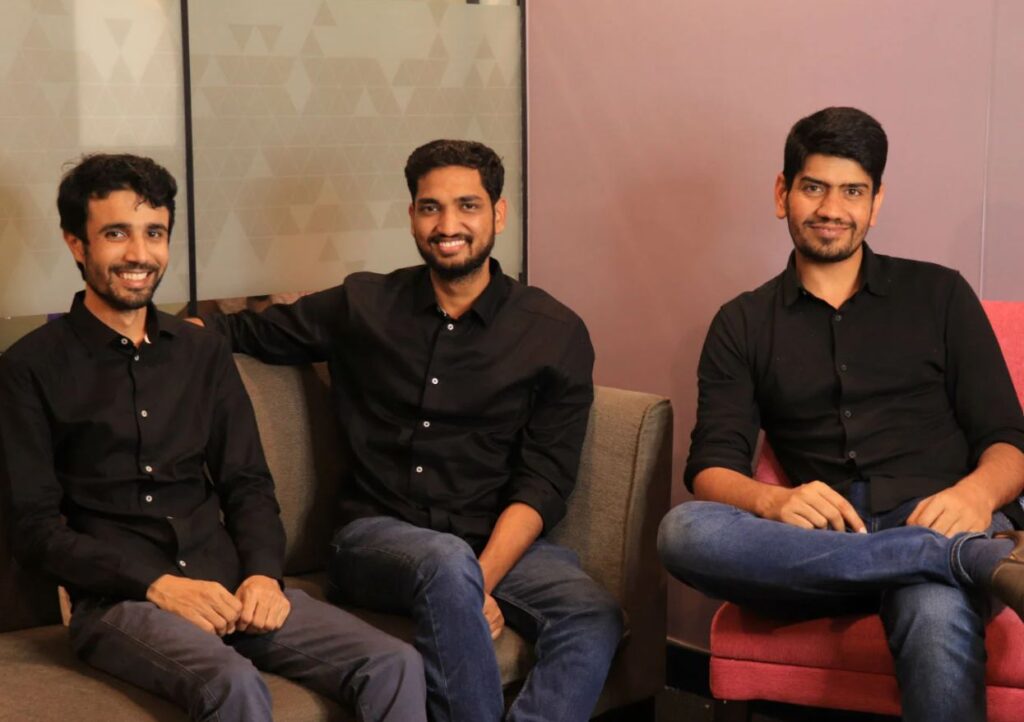 Lal Chand Bisu(CEO), Vinod Meena(COO), and Vikas Goyal(CTO) are the co-founders of KUKU FM.
The app is made in India and currently has 2.3 million paying customers[as of FY2022].
kuku fm's current valuation is around 21.9 Million led by Early Stage VC (Series B1) on 20-Sep-2022.
The idea was to connect people and share knowledge based on multilingual audio channels.
The app caters to a wide variety of audiences, unlike other apps that are focused mainly on English content, Kuku FM delivers quality content in local languages to tier 1 to tier 3 cities.
With the help of local languages, it becomes easy for people to listen and learn.
Kuku Fm is available in English, Hindi, and Native languages like Marathi, Gujarati, and Bangla are also available in it.
KUKU FM review after 1 Year
Well, if you've already used it there is a high chance of getting a positive remark. The User Interface is clean and minimal and no doubt the user experience is good though when it comes to content,
the app is slightly one step back from its competitors like audible.
Note: The views completely differ from user to user and the review is solely based on the author on his uses of the application.
Audible is a great tool and the good thing about this app is that you get the whole book as it is, without any tweaks.
Sadly, Kuku Fm audiobooks lack this feature,
The lessons are modified in the chapters with oversimplified examples that are not really helpful in connecting the dots.
Which is not good I feel I mean why not to get the extract without any changes, rather than with generic examples!
Yes, I know there are obvious things they'd to manage things, like ownership, copyright, royalties, etc.
But as a normal users, we have the curiosity to consume the information more as it is.
If someone from the industry is reading this please upload an audiobook but with a few mod and relative examples.
Now I know 5-hour length of an audiobook can not be summarized into 15 minutes but once you exclude the unnecessary examples it is really an awesome app.
Kuku FM Coupon Code

Kuku FM offers many coupon code from time to time for users.
The kuku FM coupon code discounts at 80%, 60%, 50%, and more.
Below are some of the coupon codes you can try to avail the best offers!
Also if you use the below code when making your first purchase you get a flat 50% off and also cashback in your Paytm wallet.
50% off guaranteed code:
Disclaimer: The above code may be updated from time to time and may get tweaked by users. Use code wisely.
List of all Kuku FM coupon code:
All Kuku FM coupon codes:
HOL160
KXQQQ47
ARIWA8974
LAWISLIFE
RG50
GETSET50
PTPWC2812
INDIA
A050
WBQFA2888
GAVWAD150
Kuku FM mod apk
Kuku FM Mod apk if you are also searching for a mod application of it, sadly there is no such application exits.
Additionally, if you somehow got the kuku fm mod apk potentially the app may contain spyware and malware, we strongly suggest you to download it only from a trusted source.
kuku fm partner program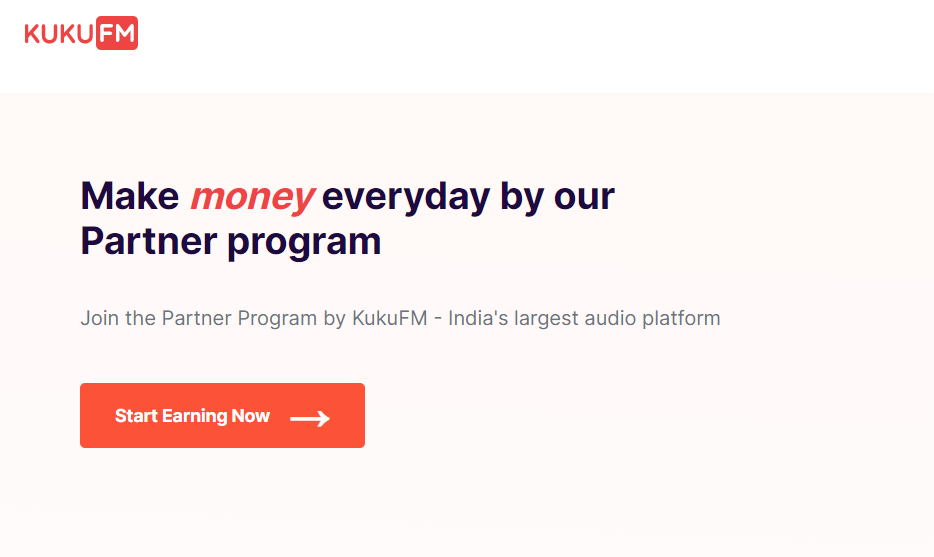 The application also offers a partner program where you can join, create content, and get paid.
Not just that some of the perks of joining the kuku fm partner programs are:

Instant Payout
Unlimited Earning
Live Tracking & Reporting
Ideas Hub for Promotion
Easy to Promote
How to Join?

You can join by registering yourself with the official partner program page.
KUKU FM Partner program registration url : kukufm.com/partner-program

Kuku fm login:

Signup for a kuku premium account

Kuku fm customer care number:
You can call and write to kuku fm helpline number and email.
Phone number: 020-71530214
email: [email protected]

Also Read : 30 startup terms for best business opportunity