3 Best File-Sharing Websites in 2023
If you are looking for the most popular website to share large files for free, you've come to the right place.
File sharing is a term that refers to the process of transferring files between two or more devices. File-sharing websites allow users to upload, download and share content like photos, videos, documents, etc. with others. When you upload a file to one of these websites, the file becomes available for other people to download.

Sharing big files over the internet is a hassle.
Google Drive allows you free storage up to a limit, after that you've to pay for an upgrade. But what if there is a website that would allow you to send and download large files in a few clicks without any signup or premium subscription?

Isn't it cool?

By the end of this blog, you will know the top 3 websites that can make your file-sharing process a piece of cake.
Without any further a due let's get started.
Pro Tip: As a pro tip, when choosing your best file-sharing website, take a look at the security, ease of access, speed capped, and a lot more.
Let's start with number 3

Number 3: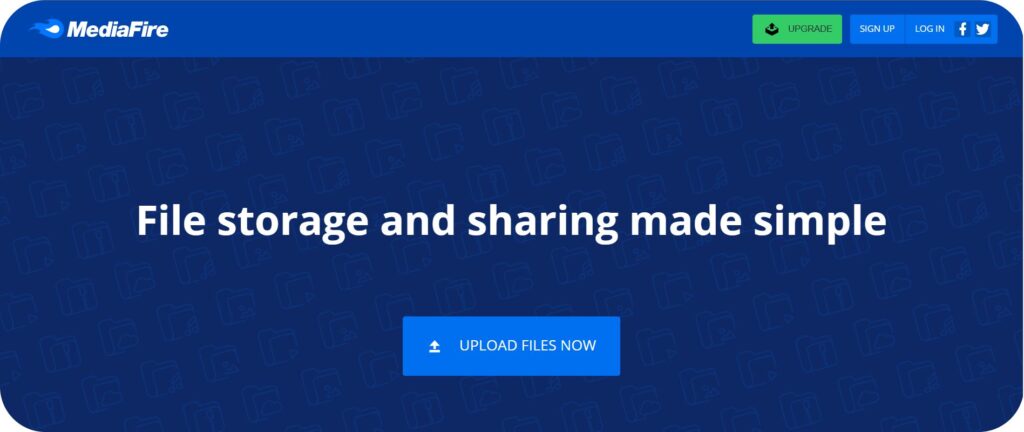 Mediafire
Mediafire.com is a file-sharing website that offers free file hosting and file distribution.
Mediafire is a reliable place to store and share your files, with advanced features that make it easy to find what you need. It's also a great way to share files with others – whether you want to send someone an important document, or just want them to have access to some of your favorite music or videos.
Number 2:

Mega
Mega Limited is a file-sharing site that was launched in 2013. It offers 20GB of free storage space to its users.
The Mega Limited website was created by Kim Dotcom, who also founded the site. The site is based on the same platform as the defunct Megaupload and is designed to be a secure, encrypted file-distribution website.
Number 1: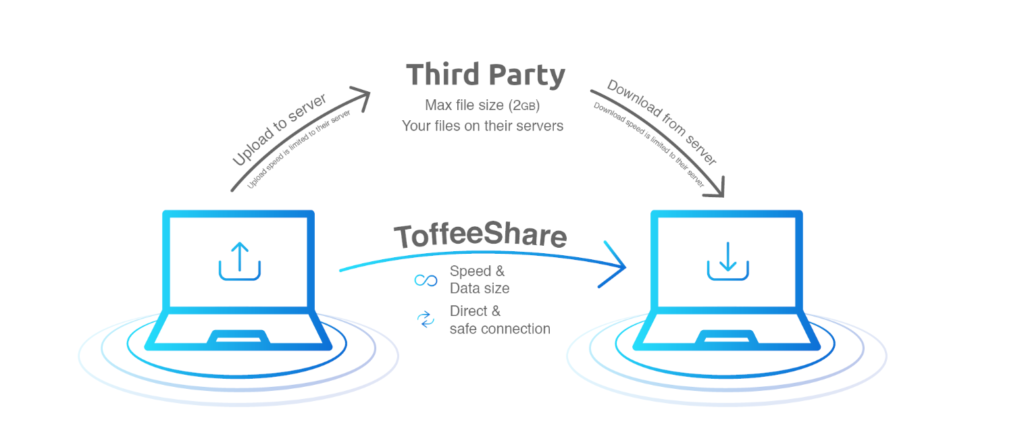 ToffeShare
Tofeeshare is a free Peer to Peer (P2P) file-sharing website that allows users to share any type of file with others.
URL : https://toffeeshare.com/
Toffeeshare has a simple and easy-to-use interface, which makes it the best file-sharing website available. It is also the most secure file-sharing website as it encrypts files before they are uploaded.
It's also free of ads, so you can enjoy a clean browsing experience with no distractions.
Pros:
No Signup or Login required
Unlimited file limit to share
Robust and secure
Peer to Peer transfer

Cons:

Also Read: Asynchronous in JavaScript with examples