If you are looking for the best React JS tutorial in Hindi, you've come to the right place.
By the end of this article, you will know some of the best react js tutorials on the web.
React is a Javascript-based library used to develop UI and software applications. It is one of the most widely used Javascript libraries in the world.
React is also famous for its community-driven network.
You can literally read all the react docs, ask for help and also contribute to the library.
Alright! Without any further due, let's start the top channels through which you can excel it in 2023.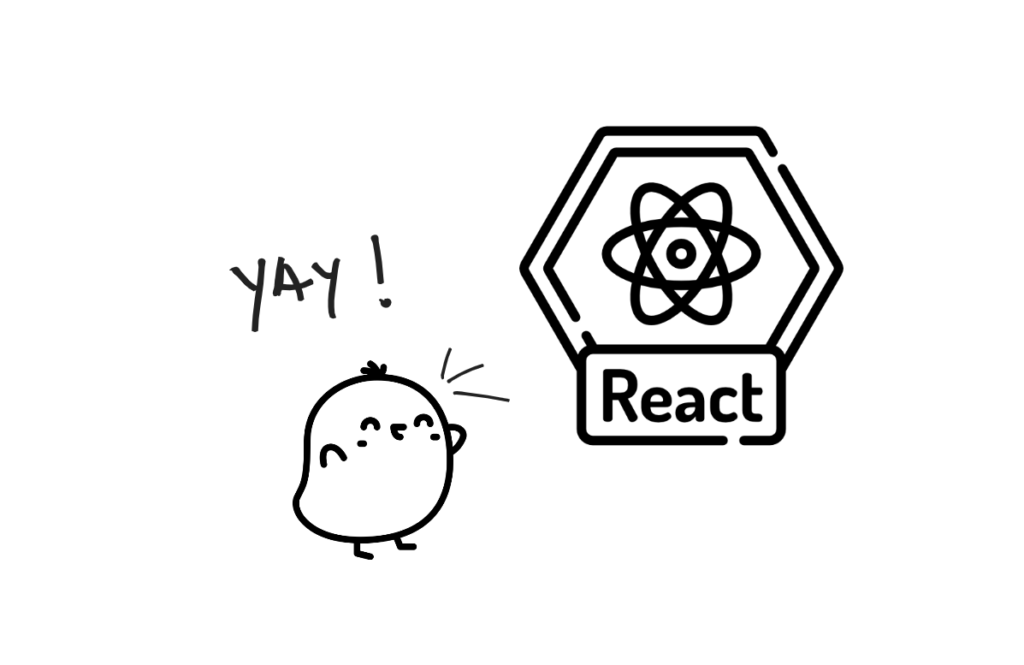 What is react used for?
React is a widely used JavaScript library that serves the purpose of building user interfaces (UIs) and front-end web applications.
It is developed by Facebook and presently maintained by a community of developers, React is useful in creating reusable UI components that, when combined, generate intricate and interactive user interfaces.
Its declarative approach, which defines the state and behavior of a UI, makes it easier to modify and reason about.
React finds its application in various fields,
some of which include:
building single-page applications(SPA),
creating mobile apps for iOS and Android using React Native,
developing web components that can be reused across various projects,
and building dynamic UIs that react to user interactions and changes in data.
To summarize, it
React is a powerful and versatile tool that aids in constructing modern and dynamic web applications, ensuring a smooth and engaging user experience.
Good enough! It's time to list the top channel to learn to react js in 2023.
Here are some of the best YouTube channels to learn React JS in Hindi.
Number 5: Tech Gun
On the list of number 5, we have the channel name known as Tech Gun.
As the name suggests, the channel provides high-quality videos on programming.
Tech Gun React JS Hindi Playlist:
Number 4: Code Step By Step
Code Step By Step offers easy-to-learn videos. The good thing about this channel is that you can learn topics with a video length of fewer than 10 minutes.
Code Step By Step:
Number 3: WsCube Tech
if you are new to coding or an aspiring developer this WsCube Tech gets you covered with all the concepts and programming languages.
The channel aims to provide you with high-quality videos with industry ready curriculum. You can literally learn, code, and get hired by companies once you followed the videos.
WsCube Tech React Playlist:
Quick side note: any of the lists are not sponsored, we genuinely feel the information helps our readers.
Number 2: Thapa Technical
Thapa Technical is one of the channels which provide easy-to-grasp react Js tutorials in Hindi with real-world examples.
You can learn React JS in Hindi from this channel in no time and also make applications along with videos.
Thapa Technical Hindi React JS tutorial Playlist:
Number 1: CodeWithHarry
Undoubtedly on the list of number 1 is CodeWithHarry.
The course matches to current updated syllabus.
Harry did his Bachelors at IIT Kharagpur, so you get the idea of quality content.
Enough talking here is the CodeWithHarry React JS playlist in Hindi, check it out definitely adds value to your learning.
CodeWithHarry React JS Hindi Playlist:
Conclusion
Currently, React JS is one of the hottest and in-demand skills in the industry. Adding it to your basket will definitely enhance your skills.
All of the lists shown above are hindi based react js tutorials and we hope this will help you to ace your next project or job.
If you feel any problem please write to us at [email protected].
Also Read: How to make your own quote generator in react
Try our free software: Simple Yet Powerful Online Text Editor: Editpad